Reservations:
We hope that everybody can come and enjoy the feast. We do also work with a reservation-list.
In that way, we do not have to refuse people at the door that travel for miles and miles to come to the BAL DU MASQUE.
If you want to make a reservation, make SURE you pick up your reservation BEFORE 23:00 hrs on the Night of the Bal!!
Your mask and costume will ensure you of entry. Please note, that we take our dresscodes very, very seriously!
For the HALLOWEEN Edition, MASKS are NOT required.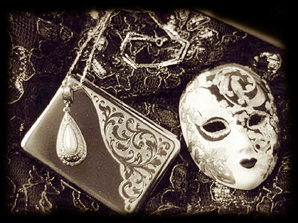 Please send reservations to: mail4medusa@planet.nl
NOTICE: We shall always save a few tickets to be sold at the Door on the Night of the Bal itself...